Sorry seems to be the hardest word

"Sorry seems to be the hardest word". That's the name of a song I have just heard. I will probably sing it all day long and wake up singing it in the morning, because it got stuck in my head. But it's not the first time. It often happens to me and I quiet like singing, it just makes me feel better. :) But let's get back to this combination I was wearing today. Black and silver, with a few pinky details. Honestly, I don't know what's happening to me, but these days pink is like a "must have" in all of my combinations. No matter if it's just a little detail, but it needs to be pink. :) Today was a quite sunny day and it was not so cold so I could wear my coat I have bought in Italy and I love it so much. Probably because I bought it there and it reminds me of so many sweet memories.
"Sorry seems to be the hardest word" je naziv pesme koju sam upravo čula. Verovatno ću je pevati ceo dan i ujutru se probuditi sa istom tom pesmom, jer mi se stalno vrti u glavi. Ali nije prvi put. Često mi se dešava, a ja iskreno mnogo volim da pevam i non-stop nešto pevušim, što mi uvek pomaže da se osećam bolje. :) Nego, da se vratimo na moju današnju kombinaciju. Crno i sivo, sa malo pinkičastih detalja. Iskreno, ne znam šta se dešava sa mnom, ali ovih dana roza je "must have" u svim mojim kombinacijama. Nebitno da li je u pitanju samo jedan mali detalj, ali mora biti pinkičast. Čudno. :) Inače, današnji dan je moram priznati bio poprilično sunčan i ne tako hladan, te sam mogla da obučem ovaj crni mantilčić koji obožavam, verovatno zato što sam ga kupila u Italiji i zato što me podseća na mnogo divnih trenutaka provedenih u Milanu.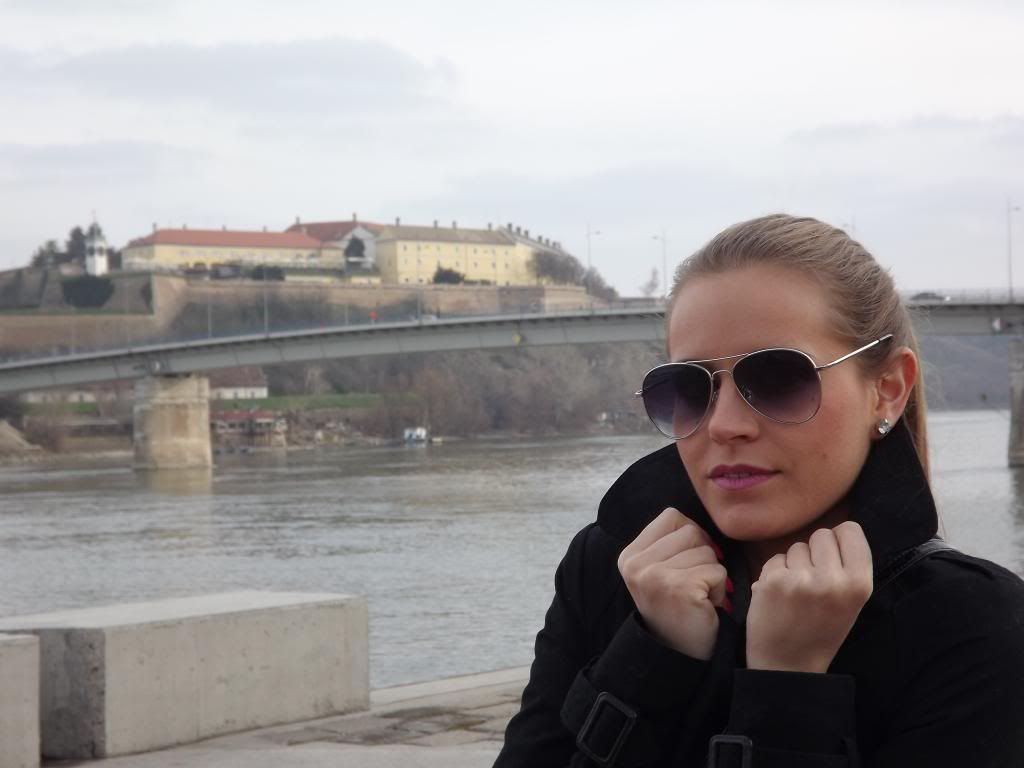 I was wearing:
Coat: Stradivarius
Jeans: Bershka
Shoes: Zara
Bag: Mango
Shirt: Zara
Blazer: Zara
Sunglasses: Mango
Earrings: H&M